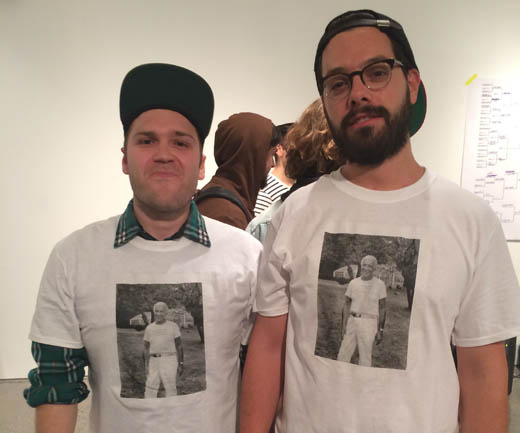 Props to FSG - Oliver and Alex for winning the 2014 WGDFC and entry fees for next year to the Tuesday Night tournaments at Fat Cats!! Great jobs guys. There were a lot of good teams out there and a huge field, I believe 64 teams. Thanks to Cooper Union, Warrior Foosball Tables, Adobe and Puma for their support. Thanks to karlsonwilker (Megan and Kevin) for running the event. I always forget why I participate.... Now I remember, because it's a great time.

These guys won best costume. Beavis and Beavis. They also won entry fees for the next year to Tuesday night tournaments at Fat Cat.
If you're a graphic designer you need to be at this next year. What a great event with a lot of great people. I had a blast. Also to note almost all the winners have played at the Tuesday night tournament prior to winning the WGDFC that year, I think. If you want to get good at foosball Fat Cat is the place to be.
Posted Nov 16 2014 21:26 by victor